Main content starts here, tab to start navigating
Thanksgiving Feast2GO
$30.00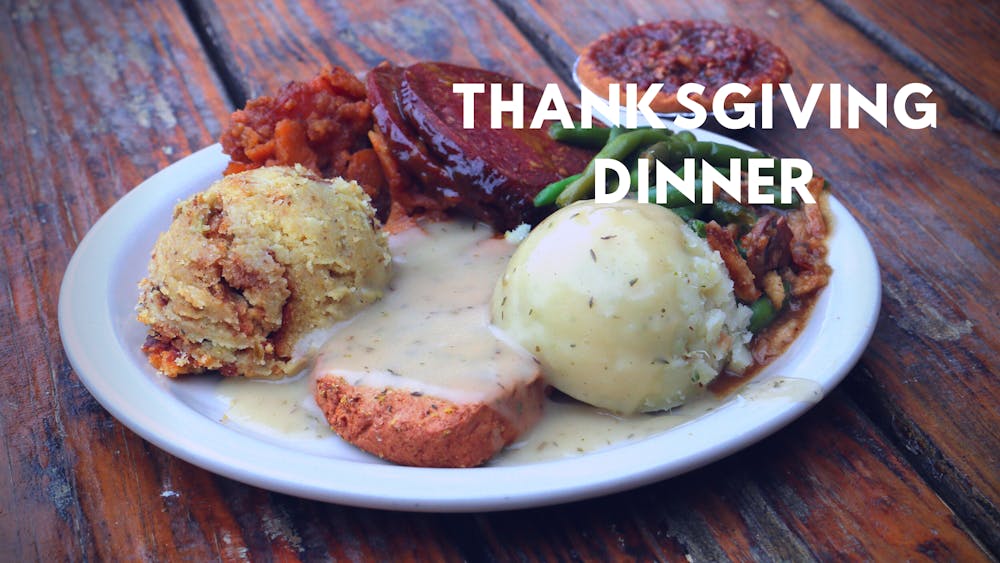 Come enjoy your Thanksgiving Meal to take home and enjoy with family the next day. All menu items are plant-based, and contain no animal products.
Your Thanksgiving Meal pick up WEDNESDAY, Nov. 22 at our Quarry Market location.
Pick-Up Time Only:
11:00 am - 9:00 pm

Pick-Up Date Only:
Nov. 22, 2023
Cost:
$30
Orders must be placed by Tuesday, Nov. 21 at Noon
-100% plant-based Thanksgiving Meal to enjoy at your own dinner table.
-Packaged in microwave-safe individual boxes.
-All meals are vegan, vegetarian, and plant-based.

Thanksgiving Menu
Turkey
Glazed ham
Herb Mashed Potatoes & Gravy
Candied Yams
Sausage Apple Stuffing
Green Bean Casserole
Cranberry Salad
Dinner Roll
Pumpkin Tart
(Drink not included)

NOTE: Green Vegetarian Cuisine will be closed on Thanksgiving Day, so meals MUST be picked up on Wednesday, Nov. 22.

DELIVERY: Need multiple meals for one location? We'll reimburse you the delivery cost for extra meals, so you'll only pay one delivery charge.

ANY MEALS NOT PICKED UP WILL NOT BE REIMBURSED.